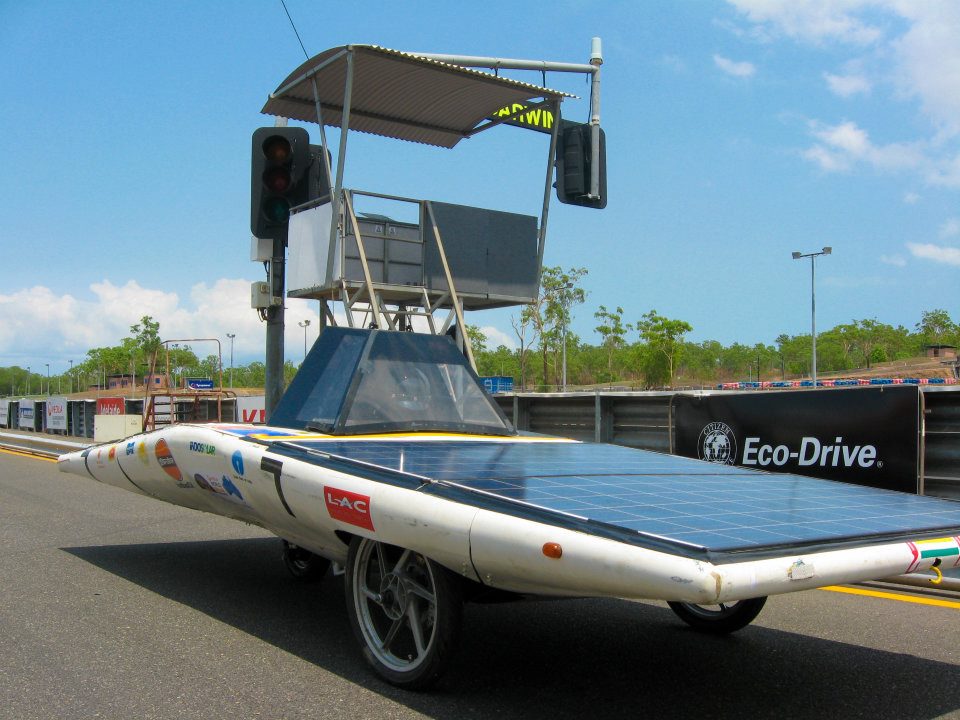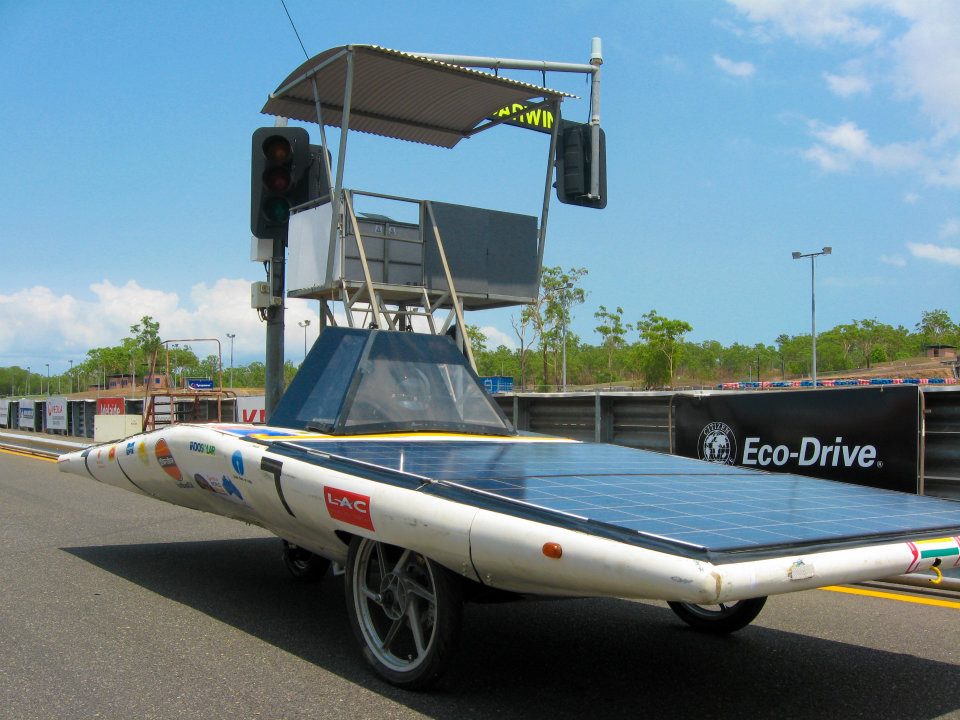 DelTech is known for its mechanical engineering. Cars, robots, unmanned flying things, you get the idea, cool stuff. We sat down with Rohit Gupta of Solaris, India's only solar car team to have participated in more than one race.
What does Solaris mean to you? Why did you choose this name?
Solaris was the name of the team before we joined it. A better question will be what do the name of the cars mean, because that's interesting.
continue..
the car that we took to Australia for World Solar Challenge 2011 was christened Avenir which means the Future we perceive that the future to the Automobile Industry mobility sector in general is Electric Mobility Solutions which we aim to make more efficient accessible and cheaper
As a start-up, one of the biggest challenges is getting noticed by many people. Do you feel people in college are actually aware about it completely?
the problem is a necessity for our project
How?
Because the scale at which we work is large..the project cost varies to about 20 lakhs to the vehicle itself. We work very hard to make the technology as indigenous as possible to reduce costs which needs the local players in the market to help us
What challenges do u face ? are they more on economical front or on the technical front?
Thank fully Mobility sector in India touches a lot of people in India so whenever something new comes up in this area..a lot of people know about it via news or our public displays. Challenges are more on economic fronts than on technical terms people lack faith in such research projects they are more open to support some fest that support such initiatives
Is everything done by you or do you outsource parts of the process? Is anything assembled by other companies?
We design everything. We build most of it ourselves, like the mechanical parts and all other things like making custom parts for the A arms in the steering assembly are all done by the team at their workshop which we rent when we are to make a car the electronics are dont ourselves except the cell encapsulation all things are done in-house the cells are encapsulated by our sponsors based on the guidelines we give them this time we are working on an In-house encapsulator too.
What has been your inspiration in the development of this project? How has the university helped you in your ambition?
The inspiration was the sheer sense of human`s basic need after food,shelter and clothing – Mobility. With the price of fuel going towards the sky the need is for us-the "To-Be" engineers to work on much more better technologies that shall be the stone turners in the way man used to move and the way man shall move electric vehicles are already there but the range limitation is a problem that reduces their sales in the reliability based indian auto sector The college has been very kind to us they have helped us in times we needed it the most. I would like to thank our VC Prof. P.B. Sharma for his support.
How many team members and their roles?
There are 15 team members. As I told you that we need a lot of funding to build our car so we need a big, bright and dynamic Corporate team.
The team is broadly composed of 3 main departments
1) Electrical
Solar Array optimization
Auxillary System
Telemetry and Communication Support System
Drive Train Design
Battery and Power Control
2) Mechanical
Steering
Suspension
Drive Coupling and Installation
Vehicle Dynamics
Design and Simulation
Body Fabrication
3) Corpo
You can visit these guys at their website ( beware of cool background music ), or their Facebook page.
(Visited 317 times, 1 visits today)