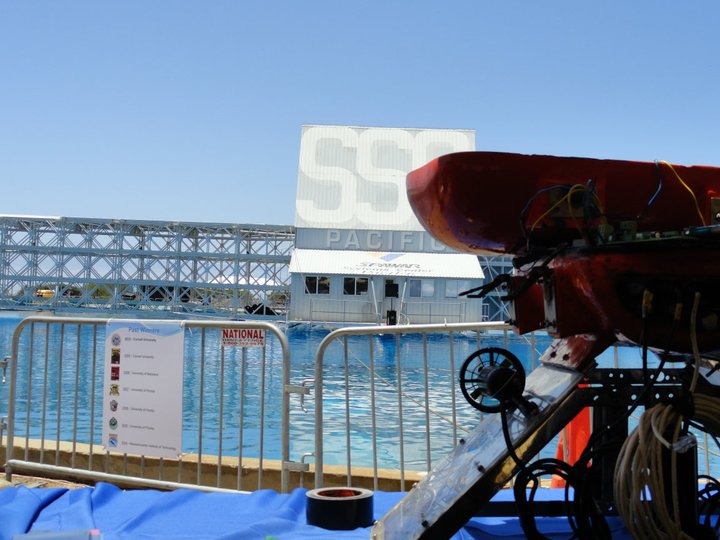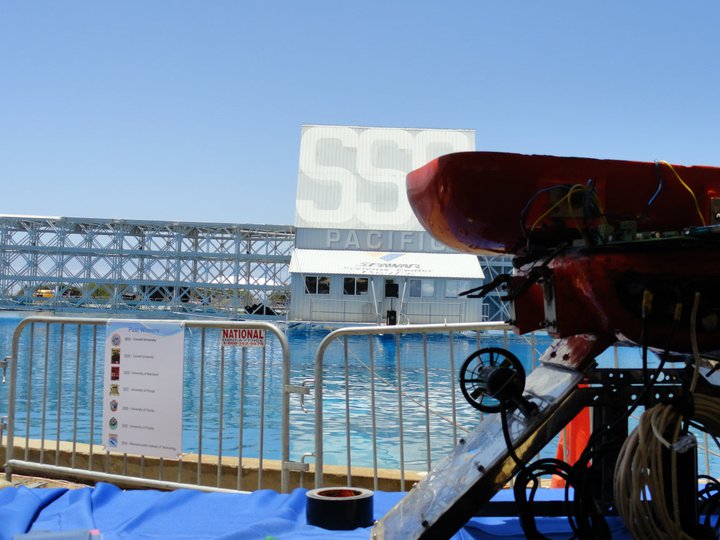 DTU AUV, an innovation of students from DTU, has been making headlines ever since its conception! I interviewed their team to unravel their dreams, aspirations and goals.
Me: Firstly, for our readers, explain what does AUV stand for and its basics!!
Team AUV: An autonomous underwater vehicle (AUV) is a robot which travels underwater without requiring input from an operator, it is pre-programmed to carry out a particular task.In simple words it doesn't need any command or remote control for operation.It collects data, analyses the same and performs action based on the programs embedded in it.
Me: Tell us about your initial journey, how the innovative idea of DTU-AUV came into being and your success mantra.
Team AUV: DCE (DTU) AUV team was set up five years ago by a group of undergraduate students of Delhi College of Engineering with a vision to design an indigenous AUV and participate at the annual RoboSub competition organised by AUVSI (Association for Unmanned Vehicles and Systems International) and ONR (Office of Naval Research).
The success mantra remains the same-hard work and continuing our journey even in odd times.
Me: As a start-up, one of the biggest challenges is getting noticed by many people. How did AUV overcome this challenge?
Team AUV: The thriving factor in present world is your uniqueness.Our seniors who started the team were some real competent people, and the fact that that DCE (DTU) AUV was the only student team from India (we are still the only student team with a functioning prototype) helped us in earning our initial funding from NIOT (National Institute of Ocean Science and Technology) and the Ministry o Earth Sciences.
We caught many eyes and ears when we first participated in the AUVSI competition,USA and finished under top 15 out of 30 global teams in 2007. And then in the next year we hit the milestone by bagging 9th position all over the world in the same position.
Me: Your recent innovation, VARUN, earned heaps of praises and also held a good position in RoboSub 2011 held in USA. Tell us how do you plan to move ahead by developing it further!!
Team AUV: We are planning to overcome all the limitations of our present model for eg. we are improving upon the mechanical structure of our robot, making it more light, strong and hydro dynamically stable. Similarly we are looking forward to installing our vehicle with improved electronic hardware and equipping it with sophisticated SONAR system. But our aim is to work in a direction to develop a prototype capable of serving military and ocean industrial needs of our country.
Me: What has been your inspiration in the development of this project? How has the university helped you in your ambition?
Team AUV: The inspiration has been and is to make our nation capable of serving it's technological needs by itself. We find it saddening when we have to rely on other countries to fulfill our military and industrial needs in the field of technology for eg. buying of foreign MMRC aircraft and submarines.
The College has given us tremendous support and guidance in developing our project. Our faculty advisers, Vice Chancellor Prof. P.B. Sharma and HOD Physics Prof R.K. Sinha have been of great support to us technically, financially and morally.
Me: How do you view the future of AUV's in India? Do you hope they'll be used in military operations in our country just like they are used extensively in the developed nations?
Team AUV: AUV has great future prospects in India.Owing to the fact that it can function at great depths under the water autonomously, AUV will be an eminent part of Oil and Gas industry, Indian Navy and military. Once developed fully,it could explore the petroleum beds under sea and maintain the underwater gas and oil pipelines.
It could be used as a surveillance unit to detect underwater mines and any danger from sea route. Moreover if mounted with a missile it could be used as a submarine killer.We see AUV's becoming an interim part of our naval forces. In a quest to become a superpower India needs to out way its opponent both on the surface and under the water.
Me: Thanks for sparing a bit of your precious time!
~~~~As interviewed by Ankit Gupta~~~~
(Visited 487 times, 1 visits today)