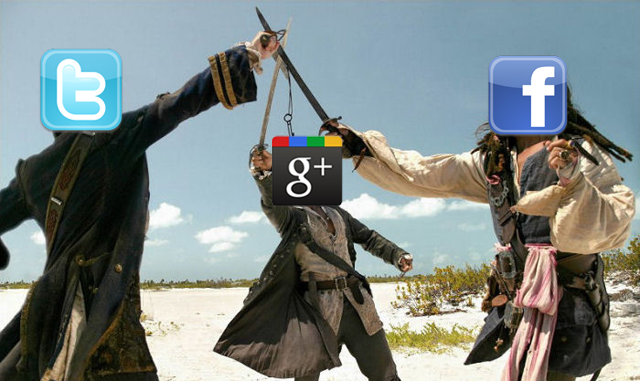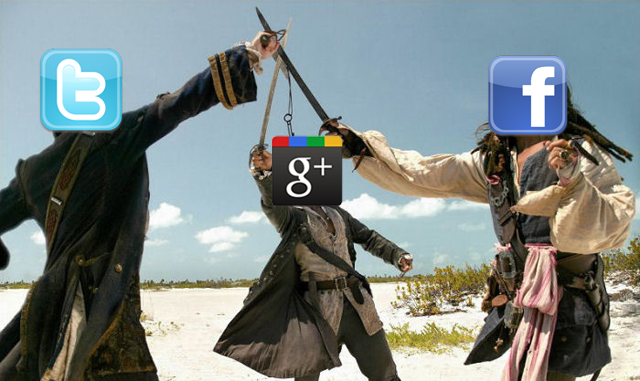 Remember when Facebook was just that, Facebook. And twitter was twitter. And Google+ was, um, Orkut?
Then Google+ came along, took everything that Facebook had, and added a bit of twitter [ one way subscriptions ], and a bit of google [ circles/hangouts ] to it.
Then it was Facebook's turn, so they added a bit of twitter [ subscriptions, and a smaller feed in the top right hand side of the page, which was as useless and entertaining as twitter is ] and a bit of Google+ [ Lists instead of circles and Group Video Chat for Hangouts ]
Then twitter added a bit of Facebook [ inbuilt Photo/Video sharing, Photo galleries ( Facebook albums ) ]
Then, a few days ago, Facebook introduced the Subscribe button, which lets you subscribe to people, à la twitter Follow button.
And then again, twitter is getting a bit more of Facebook. In its recent face-lift, twitter wants to be "your opportunity to introduce yourself to the world" and "stay close to everything you care about." Dude, that's what Facebook is supposed to be about! Twitter will now have improved Brand pages, Profile pages and in-line conversations, just like Facebook! Woohoo! [ You can read this Mashable article for the new changes to twitter. ]
All I want to say is – If  I had wanted to use Facebook, I would have used Facebook.
Also, this – Integration isn't cool. You know what's cool? Differentiation.
What do you think about all the social networks copying each other? Let us know in the comments.
(Visited 26 times, 1 visits today)