"Kya Aap Apps Ke Deewaane Hain?" Well, most of us are, but in this rapidly advancing technological era it can be a daunting task to find the right app for you. But don't worry, The TechIRIS is here to help you!!
Google has recently updated its search options in the sidebar with a new 'Applications' option, restricting your search results to only mobile apps. However, one downside is that the search results are restricted to Android and iOS only, i.e Google says no-no to Symbian or any other OS.
However, you'll be pleased to know that it displays results not only from Apple Store or Android Market, but also from other online app sellers like AppBrain, AndroidZoom etc.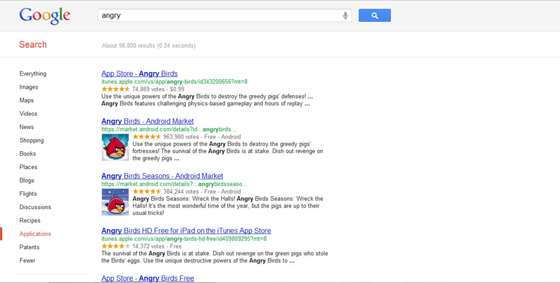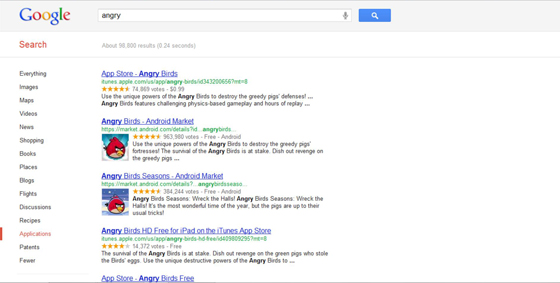 Although, you'll be disappointed to know that Google has not rolled out this feature for all the countries as of now, but you can always try it out by going to Google's global site(google.com) instead of country-specific versions like google.co.in etc!!
If you may have noticed, the app search is not something new for Android or iOS users, since it was already there in mobile versions of Google Search, named as OneBox.
Despite some of its discrepancies, we are quite glad with this feature, as it is going to help many newbies out there to find the right app for their device! 😀
(Visited 24 times, 1 visits today)