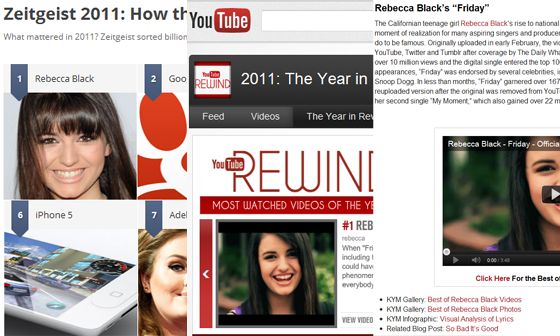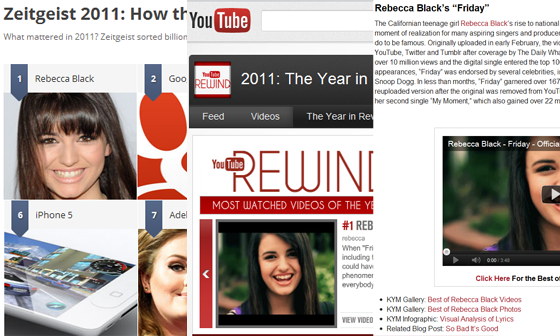 These are the lists everyone should certainly look at. A compilation of Internet's  Top Tens of 2011
Twitter's – 2011 Year in review What did you tweet about?
Facebook's Memology 2011 App What did you post about?
Google Zeitgeist 2011 What did you search for?
Know You Meme's Best Memes of 2011 You can also watch the video below –
YouTube's 2011 The Year In Review What videos did you watch? You can also scroll through the embedded timeline below –
As you might have noticed, most of these lists are topped by Rebecca Black. In short, Rebecca Black ruled 2011!
Now, always remember, Sunday comes afterwards.
(Visited 25 times, 1 visits today)