Just noticed this. Facebook groups are getting the makeover as well. This is part of the new Facebook redesign. The timeline would come to pages was long known, but for groups, is a surprise!
It looks pretty awesome though. I just updated the TechIRIS group on facebook, with a quick cover photo. Have a look!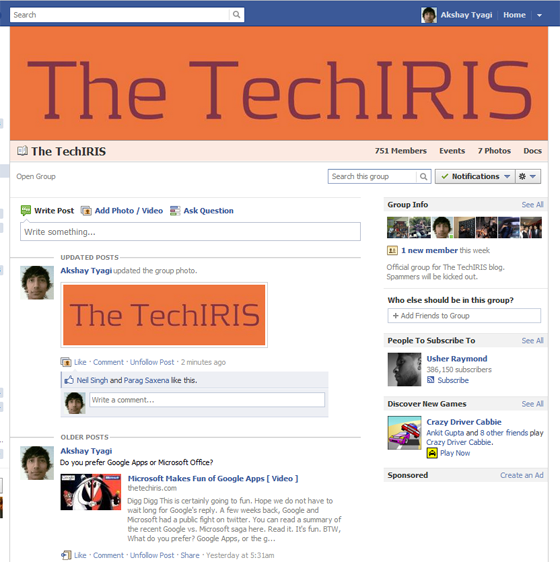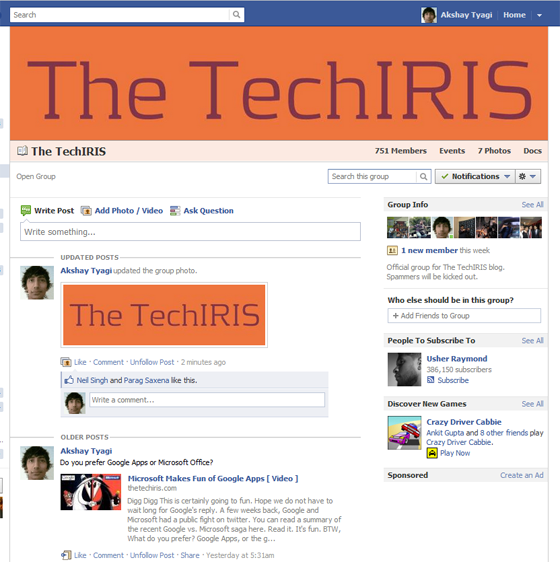 Just waiting for the timeline to come to pages, now. Facebook  recently announced that the new design for pages will initially roll out to select brands only.
What do you think of this redesign? Love it? Hate it? Let us know in the comments.
(Visited 135 times, 1 visits today)