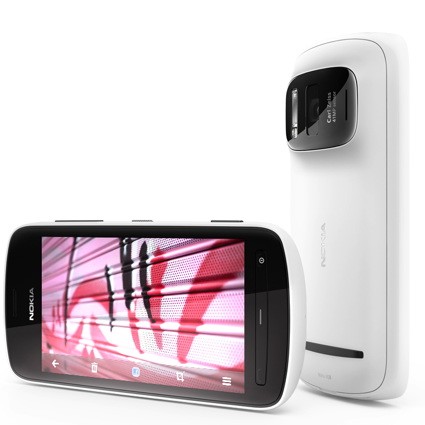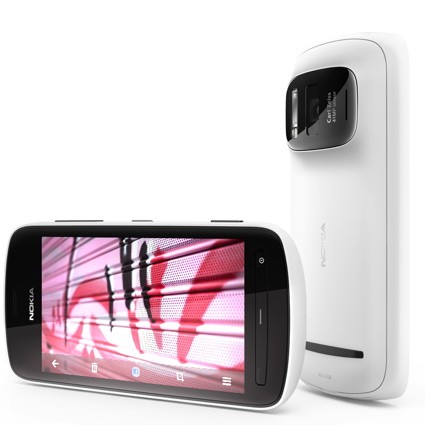 The Mobile World Congress started today, and will continue till the 1st of March, in Barcelona, Spain. Here's the Nokia 808, launched today.
Nokia spent 5 years making this happen. A 41 Mega Pixel camera fit in a phone. Nokia developed this with Carl Zeiss. Obviously, no one needs to shoot at such a high MP count, but if you shoot at 5 MP, it will shoot your pic in high detail, and then reduce it to a 5 MP, downsizing every 8MP to 1. This is what Nokia calls 'pixel-oversampling'. It throws away the stuff you don't want, like noise and artificial data. This 'pixel-oversampling' tech will also help it excel in low light conditions. This large pixel counts also lets the phone overcome a very major hurdle in camera phones. Zooming. Optical zoom can't be included in phones because of size constraints. The 808 lets you easily zoom in 3x without compromising on quality.
It lets you shoot video in 1080p. It also has a very sensitive audio recorder.
A little surprising is the fact that it runs Symbian Belle. 'I can't rationalise any benefit to delaying it for a further year, just so it can run Windows Phone 7," he told us, adding that "if you have something really incredible today, then do it today.' Gizmodo quoted Damian Dinning, Nokia's lead programme manager for imaging, as saying. Nokia is working on getting the optics to a windows phone, though.
Other Specs –
Thickness – 13.9mm at its thinnest point and,17.95mm at the thickest [ at the camera lens ]
Weight – 169g
Display – 4-inch AMOLED @ 640×360 res. A curved Gorilla Glass to top it off.
Processor / Ram – 1.3 single-core processor/ 512MB of RAM
Will launch in Europe for about 450 Euros [ 30,000 INR ]
(Visited 30 times, 1 visits today)