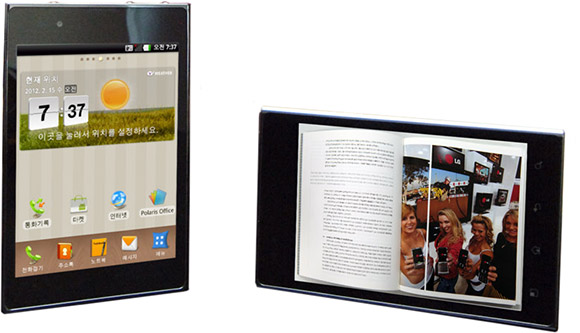 The Optimus Vu is to LG what Galaxy Note is to Samsung. A Phab! The too big for a phone, but smaller than a tablet category. These devices are intended to mimic the fuctionality that a real notebook would give you, and are sized accordingly. The Vu comes with a stylus, and a capacitive touch screen.
It also has a few notebook style apps, and an e-book reader with page turn animations, like the iPad.
Processor – 1.5 Ghz
Display – XGA
Weight – 168g
OS – Android 2.3, with an ICS [ Android 4.0 ] update prmised for june-july.
Camera – 8MP
[nggallery id=1 w=560]
[ Image courtesy – Mashable ]
(Visited 33 times, 1 visits today)