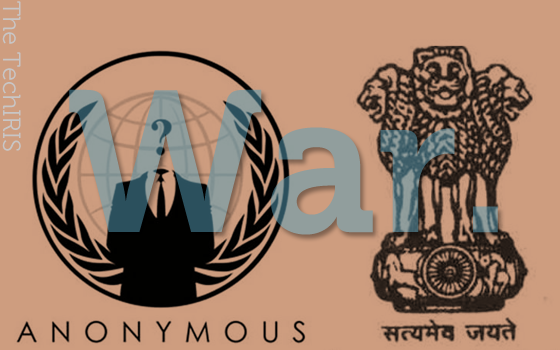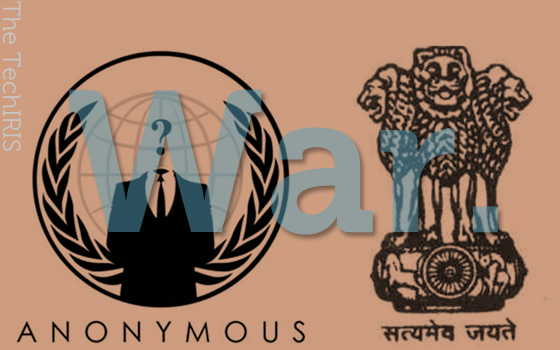 If you try to access thepiratebay.se from India today, you might be greeted with the message
Access to this site has been blocked as per Court Orders.
I say "might" because at least my ISP ( MTNL ) is very inefficient at blocking sites. It is blocked some times, and then a minute later, it starts working fine.
But the thing is, this is sad. This was probably done because thegovernment succumbed to pressure from Bollywood, and other such content creators, who want to make money from their content. How evil of them! But seriously, blocking sites is not a solution. Inhibiting the free flow of information is against the idea of the internet, and the Anonymous hacktivist group took notice.
And they took down Indian National Congress' and Supreme Court of India's website. Both the sites seem to be back up now. It appears to be a typical DDoS attack, meaning Anonymous did not hack these websites, and hence caused no permanent harm. Their stream indicates that they are now trying to take down the Department of Telecommunications website.
Anonymous group is known for its international activity of taking down government sites in protest of things like SOPA / PIPA and the Megaupload take down.
Anon's international account @YourAnonNews tweeted –
[blackbirdpie url="https://twitter.com/#!/YourAnonNews/status/203099023769485312″]
While the groups Indian account @opindia_revenge tweeted –
[blackbirdpie url="https://twitter.com/#!/opindia_revenge/status/203114860832235520″]
For live updates of their attack, you can follow them on twitter.
In this take down war, who are you rooting for?
UPDATE – Vimeo and Dailymotion have also been blocked by the government. ( Both are working for me, though. )
Meanwhile, Anonymous has taken down http://www.mit.gov.in , http://www.copyrightlabs.in/ and Department of Telecommunication's websites. What purpose do these sites serve, anyways?
UPDATE 2  [ 10.30p IST ] – BJP ( http://bjp.org ) , Reliance Big Entertainment ( http:/rbe.co.in ) and Indian Youth Congress' ( http://iyc.in ) websites have also been attacked. They also took down  Indian Computer Emergency Response Team's website ( http://cert-in.org.in ), just to teach tem what a DDoS attack is. This was after Zee News published an article detailing how awesome the CERT-in team is, at handling attacks.
Also, thepiratebay.se is not the only torrent site that has been blocked by ISPs, a bunch of other sites such as 1337x and torrentz.eu have also been reported to be inaccessible. Most of these sites are accessible for people with MTNL connections, though.
INFO – Now we know who got these sites banned.
NOTE – To check if a website is down, go to isup.me, instead of visiting sites under attack, as your IP will get recorded. At least this is the advice Anonymous is giving.
[blackbirdpie url="https://twitter.com/#!/opindia_revenge/status/203181403163197440″]
(Visited 139 times, 1 visits today)