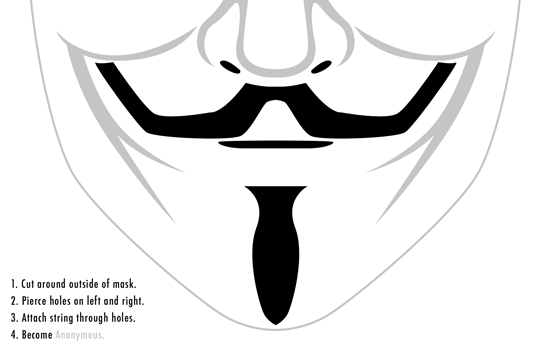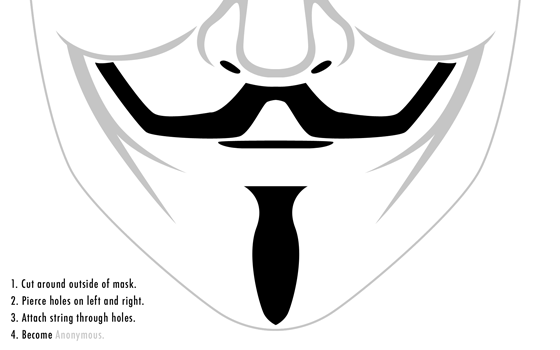 A bunch of stuff has happened since we last reported about ISP's blocking a bunch of Internet sites, and Anonymous India retaliating. Amongst other things, their twitter account was banned, but they are back up again. More government sites were targeted, This time it was not just DDoS attacks, but they actually hacked into the sites to put up their message of the #Occupy movement.
One of the interesting things that happened was that Anonymous also hacked into Reliance Communications servers and what they found was startling. Reliance was blocking access to sites that had no court order against them which is basically a crime. Here is a list of sites blocked illegally by Reliance, and a message from Anonymous – http://pastehtml.com/view/bz8kycy0o.html. One of the blocked URL's is the Air India's protest Facebook page! #WTH
Anonymous also temporarily blocked access to facebook.com, to draw attention to the cause, but the site was accessible via www.facebook.com.
After this, Anonymous hacked Trinamool Congress' and Mizoram government's websites, and put up a message for the masses about the peaceful Occupy movement. They did not take down the main Mizoram site, but only took down a bunch of sub-domains. Here is a list of the sub-domains, all corresponding to different departments – Here is a list of Mi
And now the important part : #Occupy India
Anonymous has decided to take the protest on the streets, and the date is June 9th. It is happening in Delhi Mumbai, and many other major cities all over India.
When Anonymous hacked the Mizoram sites, they put up this message –
The Future of India, Rise for your Nation
Join the June 9 Protest with Anonymous, Fight for your Freedom
To the Students of India,
You are the future of this nation and hence it is your decision to make at this critical point. You out of all people will understand the oppression of others, rule of Elite, corruption and denial of rights better than any one. We have come to a time in which we can't even speak freely and even to the point where we are not allowed to think freely. They tell you to Sit in class, Obey the rules, don't allow you to speak, and once you are outside the classes they take your freedom, even at a place where everything is supposed to be yours! We are calling to every student and youth soul to join us for the struggle of freedom. On this June 9th we are calling for every one to get on the streets, organize protests or join one. Do not wait any longer, because the more you wait the more this system will crush your rights and abilities to correct it.Today they took away your right to use a few websites, tomorrow they will sensor the websites like they sensor the media so that nothing against them get's reported and day after tomorrow they will take away your freedom of speech and no one will be there to speak for you. Speak Now or Never.
Led Zeplin's Kashmir played in the background. [ Another weird thing happened, as I was trying to report the hacked site to zone-h.org to mirror it, I found out that zone-h has also been blocked in India due to an unrelated court order. What is the Indian government doing? ]
[blackbirdpie url="https://twitter.com/opindia_revenge/status/207783021619855361″]
Check out if the protest is happening in your city and if you are going to one of these protests, you can download and print the Anonymous mask here. Also note that Anonymous has strict guidelines to keep the protest peaceful.
In Delhi it will happen at the India Gate. If there is no protest happening in you city, just create an event on Facebook, and tweet it to their account with the hashtag #June9. Or you could chat with them on IRC.
(Visited 176 times, 1 visits today)