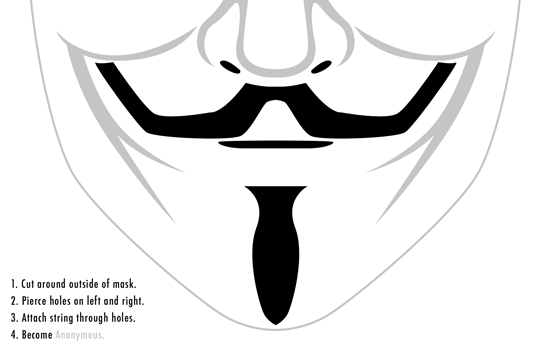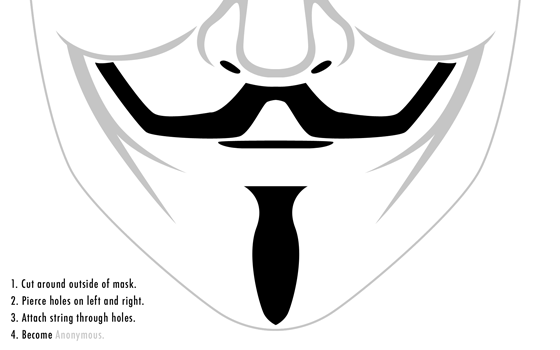 The general feeling that I have been sensing among some of the social media chatter around me is that the Anomymous protest was not big enough. It is obvious that it was nothing compared to campaigns run by protesters who are very skilled in their art, for example the anti corruption campaigns by Anna Hazare and Baba Ramdev. Despite this fact, it was quite big given the following facts. It was a protest related to Internet freedom. India has only a small percentage of its citizens online, and the majority doesn't care much about the existence of the Internet itself, let alone protecting it. The protest was not run by a hero, it revolved around an agenda primarily being pushed forward by a decentralized community of hacktivists, the Anomymous group. It was also an example that proved why slacktivism is awesome ( which is something that I have been saying for quite some time now ). In fact, this was the one of the biggest examples of slacktivist movements around Internet, in India, ever.
The protest served its purpose well, it resulted in the cause getting a load of media attention, and brought the problem in front of many non techie Indians. Many outlets referred to the protesters as hackers, which was stupid, as "non-hackers" were a major part of the protests. Anonymous raised their concern about this, and explained a bunch of other stuff, in their official statement about the protests.
And meanwhile, Anonymous is back at work, taking down more websites ( including Kapil Sibal's official website. I seriously doubt that he knows about his website, though.  ) , and I am still pissed off at not being able to access Vimeo.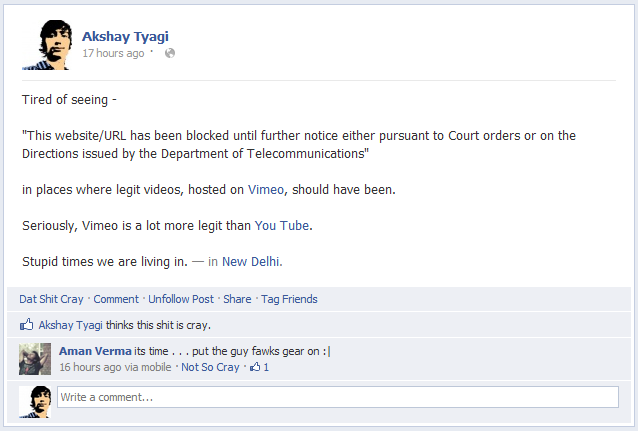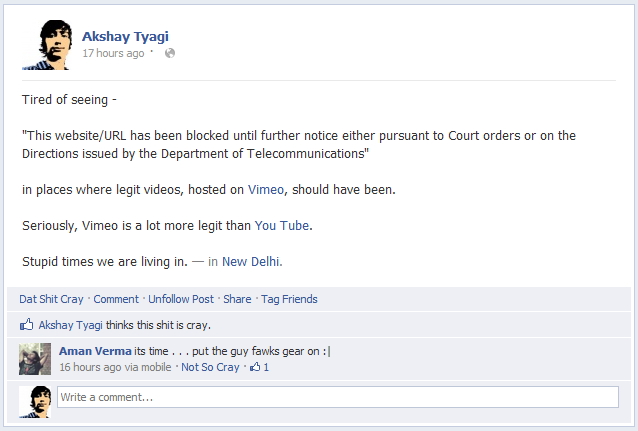 Interesting twitter statistics – Anonymous India is mentioned every 672 seconds while Satymev Jayate is mentioned every 328 seconds on twitter. Anonymous is mentioned once every second though.

If you were there at any of the Occupy movements, feel free to share your experiences below.
(Visited 125 times, 1 visits today)