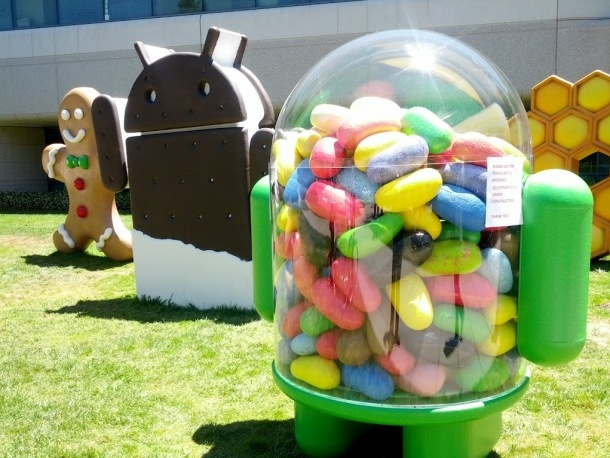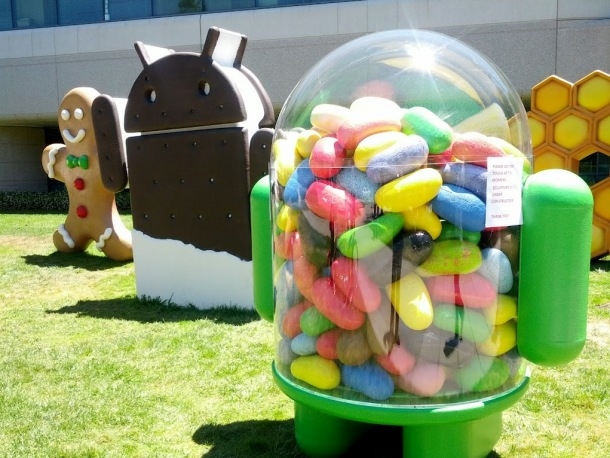 The next major release of Android OS entitled Jelly Bean(v4.1) is here to treat our geeky taste buds, with its exciting new improvements and features. Google took the curtains off the promising OS yesterday at The Google Developers I/O Keynote, taking us from its crooks to crannies in a matter of a few minutes.
The biggest change according to Google is something they call "project butter" which now allows the whole interface to run at 60fps, something the android has not been able to lay its hands on for a while when compared to its rival iOS. The difference in speed of the whole UI is visible when comparing it with previous versions, like google demonstrated:-
Home screen has been improved with dynamic resizing and movement of widgets across different screens. Also, there is a significant change to notifications, with user being able to make changes or take actions without actually opening the notifying app.
Camera, which was already the highlight of ICS, has been further integrated with slick gallery including gestures like swipe etc to quickly manage your photos.
Another major change is in Google Search UI & its functionality which now supports Natural Language Processing, mounting a serious challenge to the Apple lady, Siri. Google Now is another new part of Google Search, which can show you public transport listings, flight information as well as sports results automatically by monitoring your activities in advance , without your slightest interference! Cool,isn't it?
A masterstroke by Google, I believe, is rendering Google Speech To Text engine offline, hence making it possible to send msg/emails on the go, avoiding the hassles of typing. Talking of text input, google has improved the predictive capabilities of the android keyboard so that now it tells in advance your next move, quite a handy feature.
For the devs out there, SDK preview of Jelly Bean is available right now, while the OS will be there by mid-July. Although most of the current devices lack even ICS, how manufacturers tackle the problem of upgrading to Jelly Bean remains as one of the major lingering issues.
(Visited 74 times, 1 visits today)