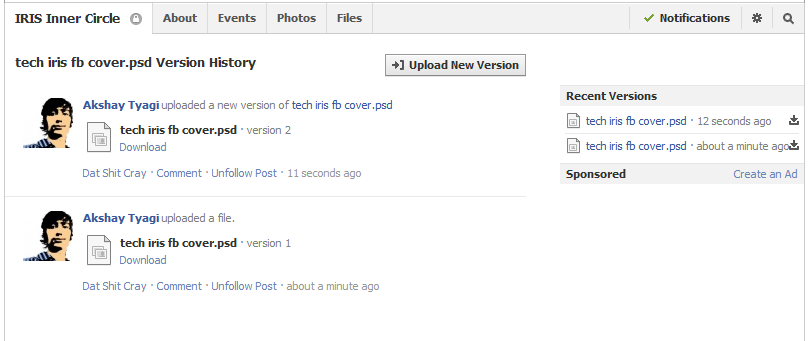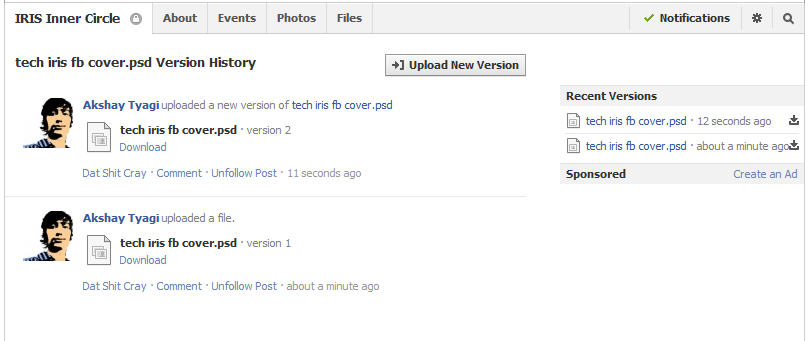 I just noticed this, Facebook now lets you upload any file type in posts you make in a group. Which is pretty awesome. There are a number of times when you need to share a file with everybody, and have to upload it to other sites like MediaFire and then share the link. This kills that step. What's more cool about this update is that it has version control. This is a very practical use case. There's always this situation that somebody posts a draft document to be edited by someone else, as an external link, which you then download, edit ,and upload again to an external site, before sharing the link. Now you can do this directly in Facebook, and also add notes, explaining what is the new in the current version.
There is one limitation though, no MP3s and EXEs. Everything else including PDFs to TORRENT files is allowed, though. The max limit is 25 MBs.
This puts Facebook in the direct competition with Google Drive / DropBox, apart from sites like MediaFire.
Do give it a try, and let us know what you think about this new feature.
(Visited 142 times, 1 visits today)